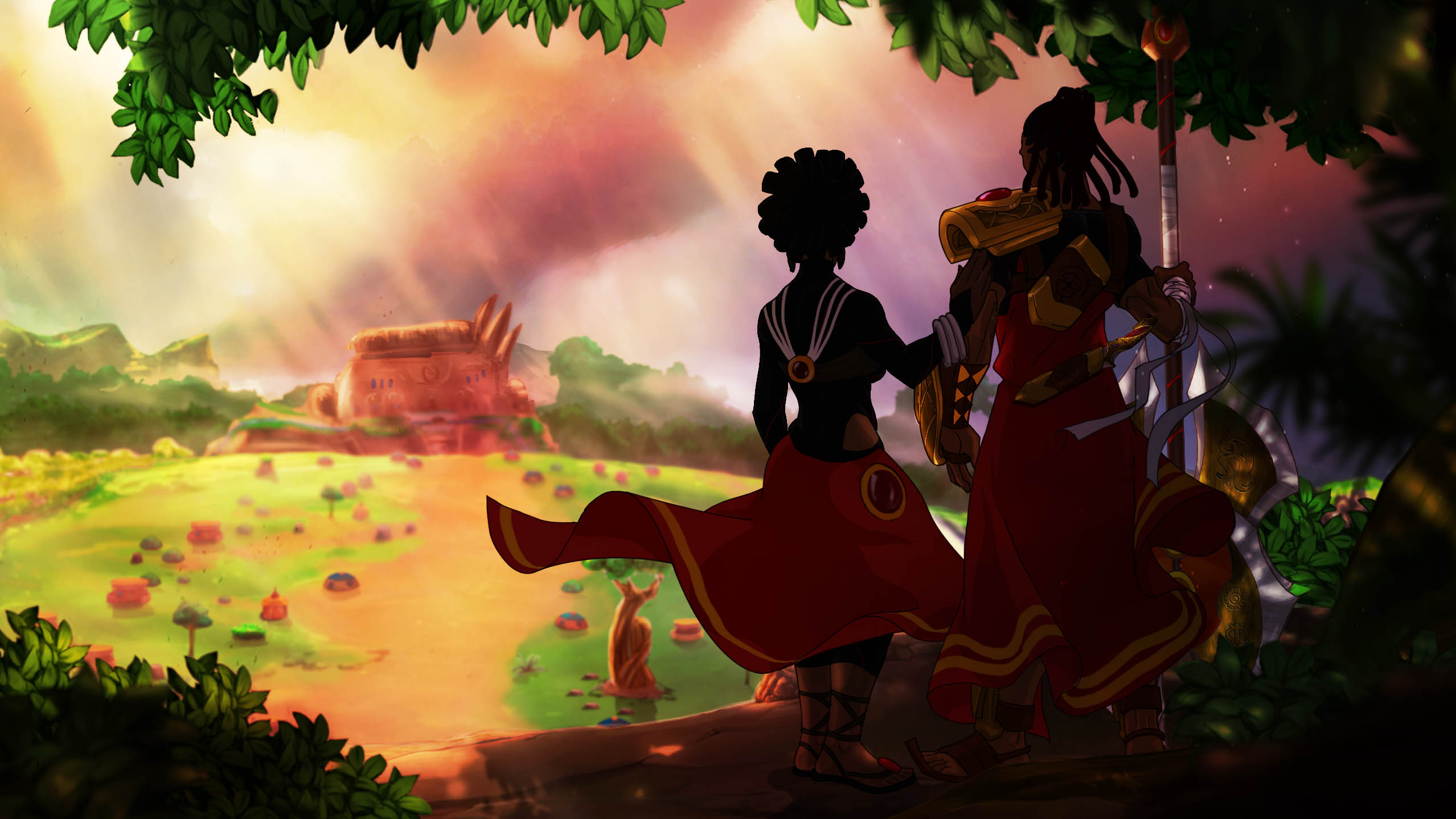 Game's screen title
Aurion started its adventure on Kickstarter on September 15, 2015. The campaign reached 40% in less than two weeks. The studio hope it will be a success. Aurion: Legacy of the Kori-Odan is a 2D Fantasy-Action-RPG which pays homage to the culture and legacy of Africa and innovates in the RPG genre.
Aurion features hand-drawn and animated African-style graphics and a deep storyline that unfolds over more than 20 hours of action-packed gameplay that is filled with combat and combos. The dynamic gameplay is partially inspired by the old school Tales Of series, and focuses on 2D real-time combat sequences with narration and environments both drawing deeply from African culture, myths and lore.
The story of Aurion begins with a young prince named Enzo Kori-Odan. on the eve of his coronation and wedding day with Erine Evou. Little did he know that Ngarba Evou, his new brother-in-law, plotted to overthrow him.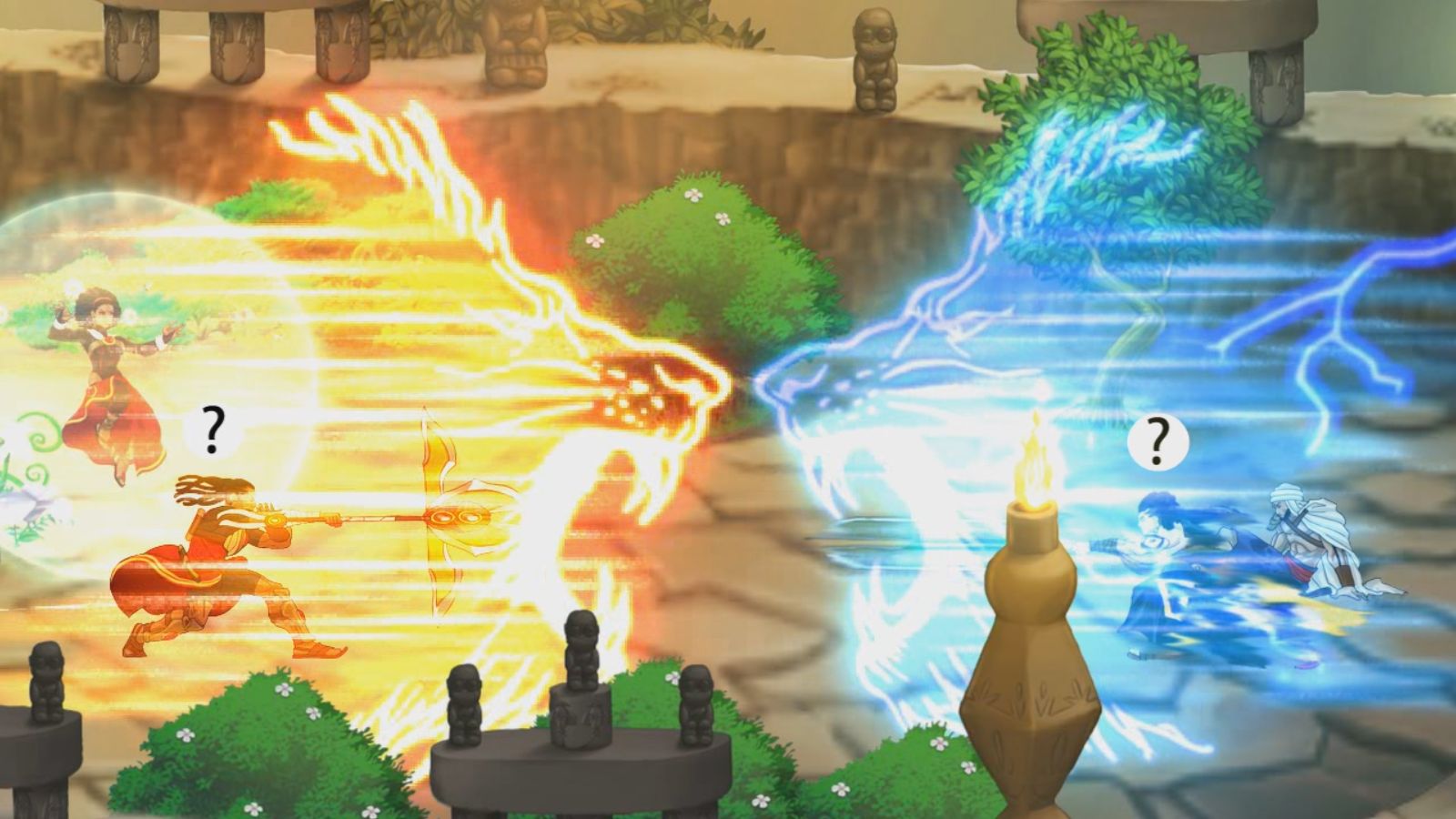 Enzo Kori-Odan using the Heshima's technic
Through thrillingly executed, combo-heavy action sequences, Erine and Enzo will redefine their bond, rescue the land from its villains, and restore their legacy. Working together and using their Aurionic powers — mystical and mysterious energy not unlike the "Force" from Star Wars — they combat their enemies in an attempt to win back the throne.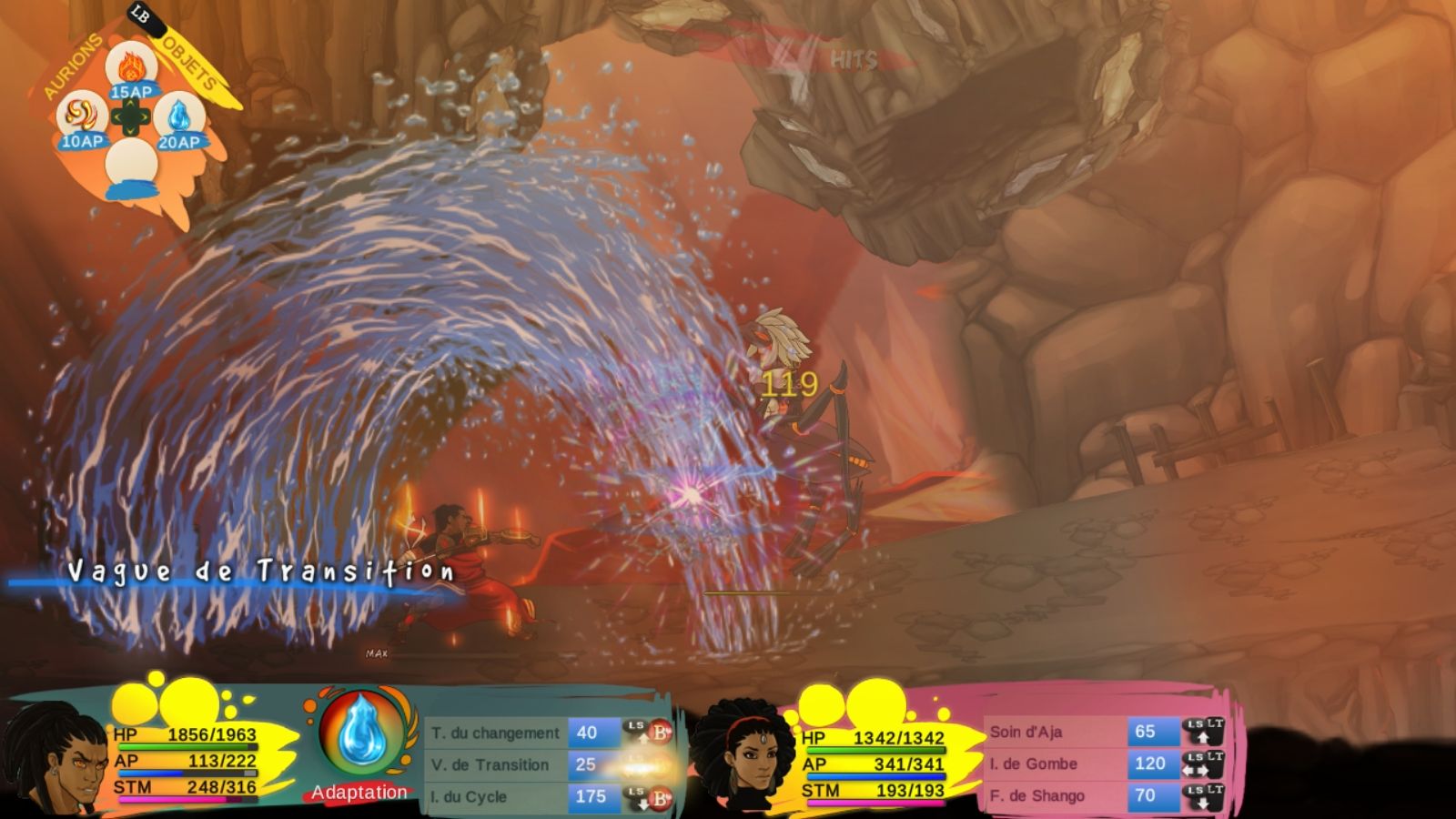 The hero Enzo in combat with Manyang Ant, an ennemy in the game
The funds being raised through Kickstarter will go to final development of the game including updates to the Interface, beautiful new hand-drawn characters and animation, and possibly toward new hires and support for additional platforms.
Game's Features:
Aurion's gameplay combines African legends and lore with fast-paced real-time combat.
Gather your legacy, unlock devastating strikes with combos, and mix Aurions to create new combos.
Confront enemies as Enzo, with Erine's assistance, and make the best out of the couple in combat.
Powerful duels with fascinating and immersive dialogues
Join a spiritual quest that takes our heroes to journey across a wonderful world of African fantasy
Product Timeline:
2011: Started to work on Aurion
2013: Named the company Kiro'o Games (Swahili for "Spiritual Vision")
2015: Signed with French publisher Plug In Digital
September 15, 2015: launch of the Kickstarter campaign
October 20, 2015: End of the Kickstarter campaign
Q2 2016: Anticipated Launch of Aurion: Legacy of the Kori-Odan. The launch date and platforms will be contingent on the success of the campaign.
Keep in touch: